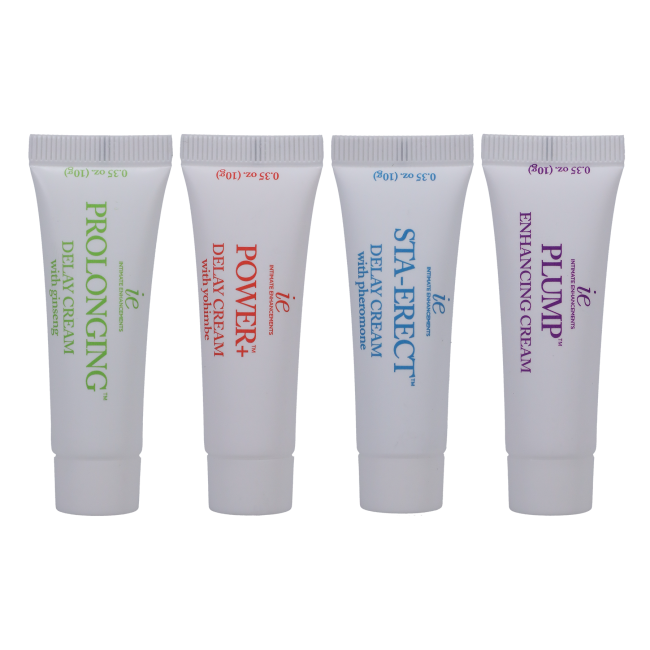 Approximate Product Dimensions
Intimate Enhancements - ENHANCE Pleasure - 4-Pack
$16.80 $24.00
Or pay in 4 interest-free payments with
Keep the good times going with this pack of creams designed to keep you harder for longer. Included are four options. Plump is an enhancing gel that helps increase blood flow to the penis, which makes for a thicker, larger look and feel. Sta-Erect is a delay cream formulated with pheromone to boost sexual desire. Power+ delay cream is formulated with yohimbe, which provides increased circulation and blood flow. The Prolonging delay cream includes ginseng, a traditional aphrodisiac. All three delay creams will decrease penis sensitivity for extended play.
Privacy Guarantee
We will NOT sell or share your personal information beyond what is necessary to complete your order
Discreet Shipping & Returns
Products are shipped in a plain box or envelope with a nondescript return address.
Measurements
Approximate Product Dimensions