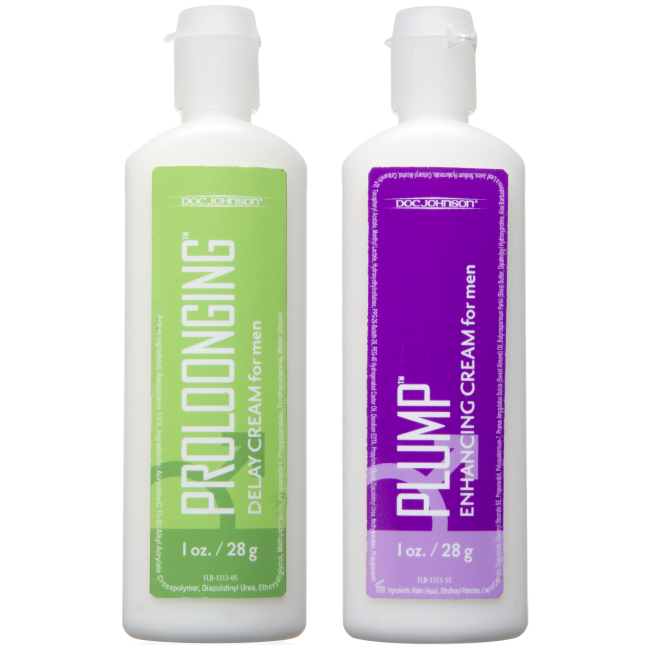 Approximate Product Dimensions
Intimate Enhancements Prolonging + Plump - For Men - 2 Pack
$17.24 $24.64
Or pay in 4 interest-free payments with
Get more banging for your buck with this travel-friendly sexual enhancement kit! Prolonging + Plump for Men features a 1 oz. tube of delay cream and 1 oz. tube of enhancing cream. The delay cream, "Prolonging", contains 7.5% Benzocaine which acts as a desensitizing agent that helps to extend love making sessions and prevent premature ejaculation; while the size enhancing cream, "Plump", increases blood flow to the penis for a thicker, larger look and feel. Both formulas are odorless, tasteless, and derived from natural ingredients. Proudly Made in America.
Privacy Guarantee
We will NOT sell or share your personal information beyond what is necessary to complete your order
Discreet Shipping & Returns
Products are shipped in a plain box or envelope with a nondescript return address.
Measurements
Approximate Product Dimensions