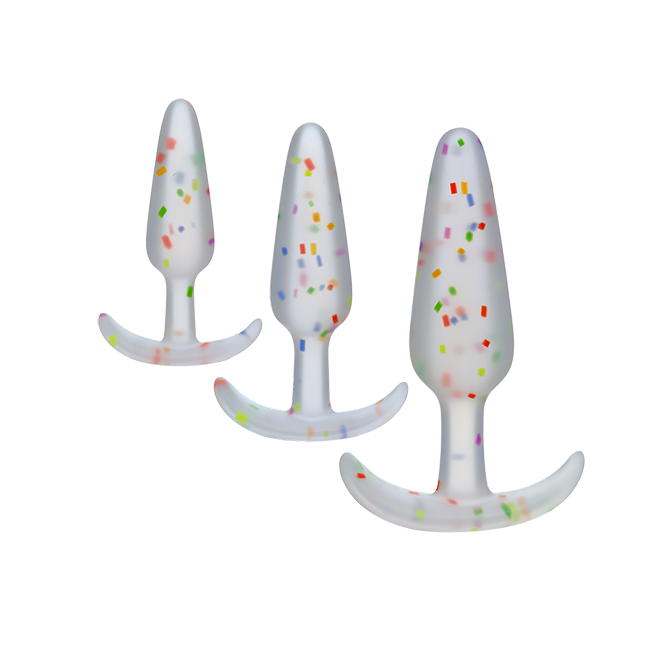 Approximate Product Dimensions
Total Length - 3
Width - 0.75
Mood - Pride Anal Trainer Set
$29.44 $36.80
Or pay in 4 interest-free payments with
The Mood Naughty 1 Trainer Set in premium silicone is now available in rainbow confetti. This pack includes the best-selling Mood Naughty butt plug in three sizes: 3, 4, and 5 inches. This colorful set is perfectly shaped and sized to gently expand the boundaries of one's anal experience. The classic tapered tip of Mood Naughty slides right in, and the firm-yet-flexible material and curved rocker base make these plugs comfortable and safe for extended wear.
Privacy Guarantee
We will NOT sell or share your personal information beyond what is necessary to complete your order
Discreet Shipping & Returns
Products are shipped in a plain box or envelope with a nondescript return address.
Measurements
Approximate Product Dimensions
Total Length - 3
Width - 0.75